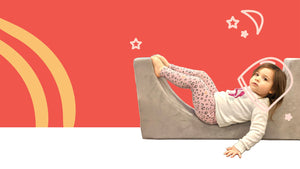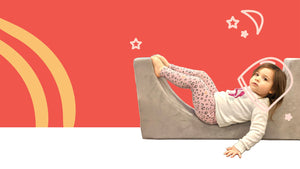 From Tax Accountant to Toy Creator
I was a partner in an accounting firm when the pandemic began. It was tax season and I found myself watching my two toddlers at home while juggling my clients, employees and taking the firm remote. The situation was unsustainable and I found myself burned out and depressed.
I needed to keep my kids entertained so I could work. I started to become aware of how many toys don't capture kids' imagination, were not washable or only lasted for a little while before being destroyed or outgrown.
One afternoon, while we played with foam building blocks, I started to think how much fun it would be if these were LIFE SIZED. They could be turned into so many creations for any age and would be easy to clean and store. One toy that could offer so much to a child in the way of imaginative play, practicing gross motor skills and lots of laughs.
 I would love for you to join me on this adventure. I want to make long-lasting, multi-purpose toys that consider the parents who live with the toys too. We deserve to feel like our home is not just for our kids.